Domu Mia would like to invite you to celebrate together New Year's Eve 2019 dinner.
Therefore, for New Year's Eve 2019 dinner we would like to propose you a menu to end 2018 in style.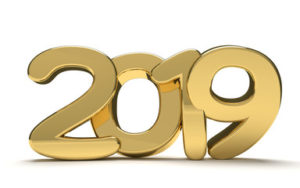 Domu Mia New Year's Eve 2019 Menu for 70€ will include:
Welcome Drink
6 Starters:
Selection of Cheese: Pecorino semi-mature, Goat cheese semi-mature e Fiore Sardo DOP 18 months of aging with Eucaliptus honey;
Lentil with truffle;
Selection of charcuterie: Salami "nursino" , "Ciaiuscolo", Jowl and Prosciutto IGP from Norcia;
Beef carpaccio with capers and Grana Padano;
Pane guttiau with bottarga (salted mullet roe) from Cabras e ricotta mustia;
Octopus salad with rosemary potatoes.
3 Main Courses:
Sardinian malureddusu with prawns and zucchini in a saffron sauce;
Fresh trofie with bottarga (salted mullet roe) and carciofi spinosi di Villasor (artichokes);
Roasted Argentinian prawns seasoned with garlic, oil and parsley and served with a vinaigrette of vegetables.
3 Desserts:
Tiramisù
Salame al cioccolato
Seadas with multi-flowers honey
To conclude the dinner:
Fresh and dry fruits;
Coffee;
A glass of bubbles to celebrate the beginning of 2019.
Water is included in the dinner price while wine or other drinks are excluded. You can find the list of our wines and drinks here.
In addition, you will find on your table a New Year's Eve 2019 celebration kit but, most importantly, we will take some pictures and then insert them on DOMU MIA website and Facebook page to make the dinner unforgettable.
Limited places: 30 people
Available places: 26 people
Book your New Year's Eve 2019 Dinner sending us an email or calling us at 023548268 not later than December 27.